THE BEST LAS VEGAS PROPERTIES
In a all-cash purchase, the only fees are ESCROW ($150 + $1.50 per thousand), your first year's FIRE INSURANCE ($250-$300), a fee to the County to record the GRANT DEED ($40) and reimbursing PROPERTY TAXES the seller has paid in advance.

For purchases involving a loan, a good rule of thumb is 1 1/2% of the purchase price plus any points on the loan. Here's a breakdown of the costs:
Your out-of pocket expenses will be an APPRAISAL FEE and a CREDIT REPORT fee. Expect around $350 for these services that the mortgage broker will need to provide for you prior to getting the loan.

Another out-of-pocket is the PHYSICAL INSPECTION. When you purchase a resale home, you have the right to hire whatever professional inspectors you want to look the place over and give you recommendations. This will run from $200-$300, but I always advise that you do it to avoid surprises later. Also, the inspection report gives us third-party documentation when we ask the seller for repairs.

The numbers used in this article are approximations, and used for educational purposes only.
Click here to return to The <![if !vml]>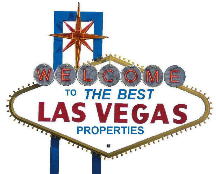 <![endif]> Best Las Vegas Real Estate!    
Comments?     Email Marc Gohres
© 2020 Marc Gohres
Revised April 12, 2020 9:57 AM