Marc Phillip Gohres

President /Q.E., Gohres Construction Co., Inc.
President/CEO, Omni Corporation of Nevada

President, Gohres-Heritage Joint Venture

Managing Member, Gohres Heritage Development, LLC

Owner, Best Las Vegas Properties

<![if !vml]>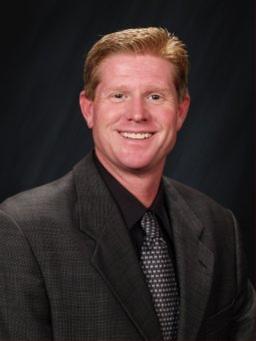 <![endif]>The eldest son of the Founder, Phil Gohres, Marc was born in Orange County, California in 1965. Marc started learning about business early in life on the job sites of his father's construction company, and always enjoyed the satisfaction and pride when he was involved in new construction. In the 7th grade he became interested in computers and the new technologies that were being introduced and immediately realized the advantages of using them in business and construction. Actively pursuing such technologies, Mr. Gohres achieved a level of proficiency with programming and networks that was precursor or to what is now the Internet. Marc was one of the original members and pioneers of FIDONET, the world's first global network long before the Internet was introduced. Mr. Gohres takes great pride in helping pioneer the technology that has now changed the world, as we know it. Very early in life Mr. Gohres actively pursued his interests in computer science with what information was available at the time. He learned several computer languages along with digital electronics theory and binary algebra so that he could develop his own software and computer systems. By the time he was in high school, he was allowed to take several advanced courses at Saddleback community college at night and was granted his first copyright; TXU 67-952 in 1981 for a drafting program designed for the first generation 8088 microprocessors. 
Marc had learned the family business of construction while growing up and his father's work ethics made him want to follow in his footsteps. After High school, he started working full-time for the company as lead foreman while taking several college courses at night. He proceeded to work at the company with his father and formed his own corporation, Omni Corp. as a secondary business for his computer services, aviation endeavors and patent operations. In 1992 Marc assumed the responsibility of the controlling position of the construction company shortly after starting a new division in Las Vegas area of Nevada. Mr. Gohres focuses most of his energy on his construction company, as the explosive growth in the Las Vegas valley continues to expand.  Gohres Construction has several impressive projects and achievements to their credits, including the prestige of being in the top 400 largest builders as reported by Professional Builder magazine for five years in a row. Gohres Construction and it's subsidiary companies are the developers and builders of the impressive Rancho Del Norte I and II master planned communities in North Las Vegas, and 1789 condominium units at Villas I, Villas II, Villas III, Decatur Villas and Craig Road Villas. Rancho Del Norte has over 2,000 homes, representing six successful builders and boasting two city parks, exercise stations and other amenities. It also features a 600,000 square-foot shopping center complex.
Despite the risk of pioneering the development of a community in a part of town not accustomed to such benefits, Rancho Del Norte was an immediate, award-winning success. Gohres Construction, led by Marc Gohres was proud to bring the first planned unit development in the city of North Las Vegas along with the general infrastructure. Mr. Gohres currently oversees all estimating and job procurements, project management and performs all field supervision of crew foremen. Marc Gohres has tremendous construction experience and is a "hands-on" principal who has applied his knowledge and extensive educational background in computer technologies to the construction industry. Omni Corp. created the current management information system used by Gohres construction and allows all of the Gohres family of companies to access business information and resources on a global scale, twenty-four hours a day. Omni Corp also handles all corporate aircraft, and oversees the operations and scheduling. Marc credits much of his business success to the advantages of being a pilot, extensive knowledge of computers and their architecture, networking and the new wireless technologies that has brought instant access to information to his companies.
Mr. Gohres is currently on the board of directors of 5 Nevada corporations and is proud to call the Las Vegas valley home. He lives in the Summerlin area of the Las Vegas valley with his wife and two children.  Marc enjoys running marathons, boating, golf, water sports, snow skiing, traveling, flying all types of aircraft and is a devoted family man who likes to invest time with his children, charities and other organizations that bring a better life to those less fortunate. Mr. Gohres is licensed instrument rated pilot and uses that resource to enhance his abilities to be wherever our companies need him to be. He enjoys flying all kinds of aircraft and helicopters and is continually furthering his certificates and ratings to be able to fly a more diversified portfolio of aircraft. Marc proudly volunteers his time and abilities in the United States Air Force Auxiliary, Civil Air Patrol as a search and rescue pilot in the Nellis Air Force Base Senior Squadron. Marc was a candidate for the 2007 Nevada State Assembly.
<![if !supportLineBreakNewLine]>
<![endif]>
<![if !vml]>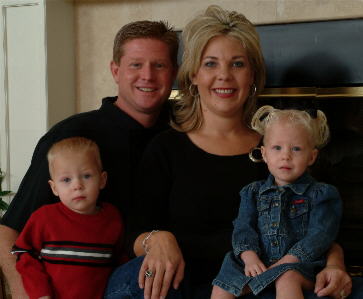 <![endif]>
Marc, Daylene, Chase and Courtney Gohres
Click here to return <![if !vml]>

<![endif]>to the Previous Page!