<![if !vml]>

<![endif]>
General Contractor
Nevada #34056 B Unlimited, #39928 C-18 and Arizona #242402 B-01
Gohres Construction Co. is a privately held corporation headed by the majority stockholder and President Marc Gohres. Founded in 1965 by Phillip H. Gohres, Gohres Construction Co. has a long history of commercial construction. The business started operations in Orange County, California with one of the most notable projects of that period being the construction of the Martin Aviation facility at Orange County's John Wayne Airport. Through the years the company found success in other commercial construction ventures, including office/retail, industrial, multifamily, residential tract homes, and extravagant custom homes. Gohres Construction has established a reputation for quality and performance while providing outstanding service and cost. With an unlimited general contractorís license in both Nevada and Arizona, along with several other sub-trade licenses, the company has focused on the immense growth that the Las Vegas Valley has seen over the past two decades.
<![if !vml]>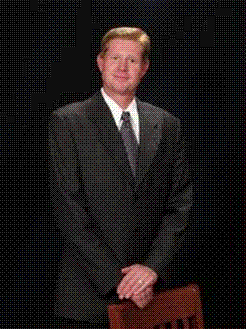 <![endif]>
Marc Gohres
In early 1992 the company started a division in Las Vegas, Nevada, headed by Phil's oldest son, Marc Gohres. As the fastest growing city in the United States, the opportunities in the construction industry here are unlimited. Gohres Construction has several impressive projects and achievements to their credits, including the prestige of being in the top 400 largest builders as reported by Professional Builder magazine for five years in a row. Gohres Construction and it's subsidiary companies are the developers and builders of the impressive Rancho Del Norte I and II master planned communities in North Las Vegas, and 1789 condominium units at Villas I, Villas II, Villas III, Decatur Villas and Craig Road Villas.† As a result, a lot of people have benefited greatly. Rancho Del Norte is a $500-million project. Gohres Construction has put a lot of people to work and have thereby strengthened the local economy considerably. Rancho Del Norte has over 2,000 homes, representing six successful builders. In addition to two city parks, exercise stations and other amenities, it also features a 600,000 square-foot shopping center complex. Despite the risk of pioneering the development of a community in a part of town not accustomed to such benefits, Rancho Del Norte was an immediate, award-winning success. Gohres Construction was proud to bring the first planned unit development in the city of North Las Vegas along with the general infrastructure.
Other developers followed the Gohres lead, transforming the area into one of the fastest-growing sections of the Las Vegas valley, and earning the nickname the "Golden Triangle." Our masonry division specializes in commercial masonry, shell buildings, precision CMU applications, block walls, brick, veneering and stonework. We strive to achieve the highest quality workmanship at the lowest possible prices without sacrificing service. Our crews use the latest in radio communications and wireless Internet technologies to ensure the best possible service is maintained on every job site. Gohres Construction Co., Inc. has an aggressive demeanor with respect to reinvesting profits from its operations into new ventures. Our organization structure has proven to be very successful by creating separate corporations or LLCís for each project, while always protecting the strength of the parent company. The backbone of the parent companyís income has been generated from our development and subcontracting efforts.
The income from our general contractor endeavors has been separated into subsidy corporations that work together with our development companies that have been building out the 380 acres of property in North Las Vegas owed by our former president, William Gohres. Today, the company continues its managed growth plan with extensive commercial projects, and is aggressively pursuing the future as we see the Las Vegas Valley still full of opportunities. Gohres Construction acquires designs, develops, constructs and markets properties for either sale or occupancy for our clients. We achieve this on the basis of providing in demand features to meet the specific needs of our customer groups via extensive market research and current supply and demand. Our main focus of all our operations is based in the geographic location of Southern Nevada with our emphasis on Las Vegas.† Whether it is building homes, shopping centers, or hotel/casinos, Gohres Construction Co. has the strength, personnel, technology and vision to succeed in today's competitive environment. The company's Founder, Phillip H. Gohres, possessed an incredible work ethic and had a simple philosophy -- absolute client satisfaction. Anything less is unsatisfactory. Gohres Construction acquires designs, develops, constructs and markets properties for either sale or occupancy for our clients.
We pride ourselves on our diversity in projects in any situation. One of our most unique projects was built as a masonry subcontractor working for Breslin Builders. We were involved in building Nevadaís tallest structure Ė KVEG-FMís radio tower, which is approximately 1315 feet high. Itís even taller than the Stratosphere. Gohres Construction was responsible for construction of the CMU equipment building and support enclosures. The project was unique as it was built right in the middle of the Nevada desert on top of a mountain. No power or water also proved to be a challenge as well as the logistics of getting men and materials to the site everyday. Gohres Construction Co. ensures quality, ethics, performance, competitive pricing, and on-time project completion. This philosophy and work ethic will continue to be the legacy, which will ensure success in the future. The cost of quality, especially in the construction industry, comes at a high price. To remain competitive our organization structure is very flat with little middle management. Marc Gohres personally oversees each project and encourages weekly jobsite meeting with the owners, subcontractors and project managers. With our streamlined operated and extensive use of the technology available to our industry today, cost savings are better used for higher quality materials and highly skilled technicians and laborers. In addition, the company utilizes the latest in computer-based technologies to lower costs even further. Almost all administrative functions, from accounting to job scheduling/costing are completely automated.
<![if !vml]><![endif]>
Professional Builder Top 400
http://probuilder.com

<![if !vml]><![endif]>

<![if !vml]><![endif]>

<![if !vml]><![endif]>



Gohres Construction Co., Inc.
Was ranked #389 in 1997, #389 in 1998, #199 in 1999, #210 in 2000, and #345 in 2001 as reported in the annual Professional Builders top 400 builders listing. Link to Professional Builders home page for more information and complete lists of the top 400 companies by clicking the icon Above.
NEVADA CONTRACTORS NETWORK SAFETY COMMITTEE

2000 SAFETY AWARD

Presented to

Rancho Del Norte Communities, Inc.

In recognition of outstanding efforts to promote workplace safety

<![if !vml]><![endif]>
At Gohres Construction, we take a very pragmatic approach to achieving growth by combining innovation in idiosyncratic services, cutting edge technologies and processes with overarching business strategies. Our approach ensures our growth is based on taking full advantage our organization's dynamics. Only by effectively aligning our product development, business strategy and organization can we eliminate obstacles to growth and achieve superior performance, unprecedented growth and maximum profitability.
<![if !vml]>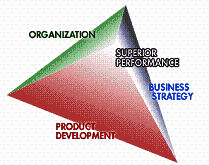 <![endif]>
In the rush to grow and increase profit, many companies fail to address the root causes that impede growth, often keeping their focus only on the end goal. As a result, business plans are developed with tactics that ultimately end up causing new development and delivery problems or result in relatively small achievements that run short of the growth objectives that are necessary. Another important and often overlooked element to implementing a business strategy is understanding how to leverage organizational dynamics - value systems, behaviors and culture - to ensure that our organization can mobilize around activities and that outcome are predictable. At Gohres Construction Co., Inc., we feel it is imperative to assess internal and external conditions.
At Gohres Construction Co., Inc., our primary business value is customer satisfaction and being ethical and truthful.† At Gohres Construction Co., Inc., we believe our values are a statement of our company's intention and commitment to achieve a high level of performance on a specific qualitive factor. When defining the values for Gohres Construction Co., Inc., We recognize that in todayís highly competitive market providing excellent service is not sufficient to satisfy customers and ensure their loyalty. Our goal is to convert the customerís interaction with our company into a thoroughly and unforgettably enjoyable experience. We pride ourselves in incorporating the following strategies into our ongoing total quality system.
<![if !supportLists]>∑ <![endif]>CONTINUOUS IMPROVEMENT
<![if !supportLists]>o <![endif]>The desire and ability of Gohres Construction Co., Inc. to develop and incorporate ways to improve itself.
<![if !supportLists]>∑ <![endif]>CUSTOMER SATISFACTION
<![if !supportLists]>o <![endif]>The positive emotional response and satisfaction that the customer feels from interaction with Gohres Construction Co., Inc. people and products and services.
<![if !supportLists]>∑ <![endif]>DEVELOPING PEOPLE
<![if !supportLists]>o <![endif]>The desire and ability of the company to improve the lot of the employees working for it. Businesses are most successful when the leaders are not merely concerned with their interests (sales, profits, success), but with the concerns of the customers, and even more so to their own employees. Total concern for employees brings the business to a state of unity, which can attract infinite accomplishment.
<![if !supportLists]>∑ <![endif]>INNOVATION
<![if !supportLists]>o <![endif]>The desire and ability of the company to venture into new, breakthrough areas of opportunity and expansion.
<![if !supportLists]>∑ <![endif]>MAXIMUM UTILIZATION (OF RESOURCES)
<![if !supportLists]>o <![endif]>The desire and ability of the company to improve its performance by full utilization of its current resources.
<![if !supportLists]>∑ <![endif]>COMMITMENT TO SOCIETY
<![if !supportLists]>o <![endif]>The commitment of the Gohres Construction Co., Inc. to focus on the social needs and aspirations of the society. Their greatest growth occurs at moments when companies align the development of these internal engines with the explosive emergence of new forces in society. Companies that can attune their business strategies to reflect the evolutionary changes of society in several or all of their growth engines (market, products and services organization, people, and finance) catch the growing swell of the wave of social advancement. By synchronizing multiple waves of this energy, they are catapulted forward and upward to levels ten times or more their previous position.
We have also implemented the following values, and are of great importance to our company philosophy:
| | |
| --- | --- |
| Communications | Cooperation (Teamwork) |
| Standardization | Systemization |
| Coordination & Integration | Timeliness |
| Punctuality | Respect For The Individual |
| Responsiveness | Integrity and Honesty |
Gohres Construction Co., Inc., underlying long-term objectives are to be a major presence in the construction, real estate and development sectors.† We believe objectives are only as good as they are implemented into the company at all levels. To describe an objective in a mission statement is useless unless it is implemented at all levels of the company. An objective is thus institutionalized when it saturates all aspects of the business. When it permeates all aspects of the company, eventually without encouragement or enforcement it systematically operates on its own through all activities and job positions. When this is done, the objective has an enormous potential to energize the company, which leads to dramatically increased revenues and profits for the firm. Anything less than the full saturation of objectives at all appropriate levels of the company will not enable the value to bring the desired positive results. At Gohres Construction we pride ourselves in achieving that saturation. Gohres Construction Company sets it goals to be quantifiable, consistent, realistic and achievable. Our vision for the future is to become one of Las Vegas most respected, diversified and sought after business for all markets we are involved with. We believe that with our outstanding accomplishments in the past, we will not only achieve our goal but also exceed all expectations. Gohres Construction Co. prides itself in ensuring quality, competitive pricing, and on-time project completion. This philosophy and work ethic will continue to be the legacy, which will ensure success in the future.
Click here to return to <![if !vml]>

<![endif]>the Gohres Home Page!