<![if !vml]>

<![endif]>
Welcome to the Gohres Companies, Las Vegas, Nevada
William "Bill" Gohres Biography
<![if !vml]>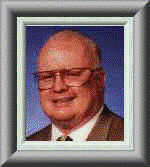 <![endif]>To the casual observer, W.L. (Bill) Gohres is somewhat of an enigma. As President and CEO of Rancho Del Norte Communities, Inc., a real estate development company whose credits include the impressive Rancho Del Norte and multiple other projects, a current director of Gohres Construction Co., Inc. and CEO of several other Nevada corporations, the former Californian seems surprisingly low-keyed and down-to-earth. A physically tough, burly man, he's also a disarmingly caring and gracious host. But make no mistake, Gohres is both incredibly energetic and incredibly focused, a fact which, when combined with the previously mentioned characteristics, make him a formidable competitor in the high finance world of real estate development. Unlike many in the field who drift into real estate investing later into adulthood, Gohres was hooked early on. As a matter of fact, he entered into a joint venture with his parents to develop an orange grove when he was 18 and bought his first house at the age of 20. "I guess that was relatively rare for a single man, especially a young one," he says. "However, I rented it out. It was an investment and it served me very well. Since that time, I've been involved in all facets of real estate." Interestingly enough, Gohres began his career as a box boy at the age of 15 for Alpha Beta Markets in California. His prodigious drive and ability did not go unnoticed and within a surprisingly short time he worked his way up to a managerial position. But working for the retail food chain provided him with another big break, he says. It was here that he also met his wife Millie, who at the time was employed as a cashier.

"A few months after Millie and I married, I did something which I guess most people in their right mind wouldn't do ... I quit my job as manager and went to work for my brother's building contracting company. I started from scratch, making $25 a day. I was a quick study though, and before long I was a foreman. Shortly after that, I got my license and went into business for myself, becoming my brother's leading competitor." As for Millie, Gohres maintains that meeting her was really the turning point in his career. "For one thing, Millie got me to settle down," he laughs. "Beyond that, the two of us became partners in every sense of the word. We'd buy apartments and fix them up, doing the work ourselves. We sell them, make a profit, and then buy more. When we got into larger projects, we took on some partners, but Millie has always remained very much involved. She's an astute businesswoman and I credit her in large part with the success we've achieved. We're self-made - Millie and I. We got where we are by buying and investing, by managing our resources well and, most of all, by working very, very hard. Nobody gave it to us. Together, we've cleaned houses and apartments; we've painted them; we've done it all. The world owes you a living, but you have to work for it." According to Gohres, most people tend to hang onto a property for too long. "Millie and I aren't greedy. We know when to buy, when to hang-on and when to sell. We've bought some properties, fixed them up and then turned around and sold them the next month. And we did the right thing in doing that. As my father often said, 'You never go broke making a profit." The other thing is that many well-educated, well-off people don't want to get dirty. They don't really want to be 'hands-on' owners and prefer to have someone else do the dirty work. We don't. In one instance I had a crew of five ... I was the fifth one. It's important to know exactly what's happening with your business or your property. Millie and I understand this and we've profited as a result."

Born and raised in Orange County, Gohres says he often rode his horse over the area that is now Disneyland. Although his parents were Sunkist growers, his father was also a real estate investor; his brother, a builder. That the Gohres got into real estate and land development, then, was almost predictable. Too, with California's legendary growth and booming economy, the timing was right. For those willing to take a few risks, the state was the pot of Sold at the end of the rainbow. "If you have the guts enough," Gohres says, "developing real estate is rewarding. But it's the highest risk venture there is because you have to put so much into it." The only difference between people is zeros." While the couple "got into apartments", Gohres says his forte was mainly industrial parks, which proved to be enormously lucrative. Eventually, though, the Gohres felt that it was time to move on and the two began carefully and methodically researching other market areas. "This was between 1983 and 1985," Gohres says. "Our goal was to get out of California and find a more promising land... someplace which would be more economically feasible in the long run. Nevada's favorable tax structure, weather and other advantages made it an excellent choice for us. We began liquidating our California assets and were able to buy some Nevada properties for cash. I could buy more in '85 and '86 because Las Vegas was not really in its heyday. It was a rare opportunity and we grabbed it. Rancho Del Norte is the first planned unit development in the city of North Las Vegas and it has done exceedingly well. Naturally, we're delighted. In fact, we also have another project in the works now on an adjoining property." Gohres believes in running a "lean and mean" operation. "We were the new kid on the block," he explains. "We do try to keep a fairly low profile. I'm a working owner and, behind the scenes, Millie is still a working partner, helping with the books and other aspects of the operation. You've got to be there. We go to city council meetings or city planning meetings. Generally, a staff person will do this. Believe me; a lot is involved in putting together a development of this magnitude. There are the permits, the zoning, and the general infrastructure. It's sometimes a challenge, but I know exactly what's going on at every level, because we make it a point to."

As a result, a lot of people, including us, have benefited greatly. Rancho Del Norte is a $500-million project. If nothing else, we have put a lot of people to work and have thereby strengthened the local economy considerably." Rancho Del Norte has over 2,000 homes, representing six successful builders. In addition to two city parks, exercise stations and other amenities, it also features a 600,000 square-foot shopping center complex. At this point, we're focused on the building phase. We're constantly fine tuning things, getting more sophisticated. Despite a hectic, often over-loaded schedule, Gohres says he and Millie make themselves take the time to relax. "We love to take cruises. Last year, for ex ample, we went on a 91-day world cruise. It's one of the greatest relaxations. You're away from everything. Someone else is driving and the food is wonderful. To me it's the ultimate in travel and when you consider the costs of your transportation, room, food and entertainment, it certainly makes sense economically. We love it and look forward to it." Gohres says the two also enjoy going out to dinner often, particularly to Phillips Supper House, owned by Phillip Deale. The restaurant has become their favorite because of the atmosphere, food and service. But Gohres admits to another form of relaxation: exotic cars. "Men, I guess, are born with a love for cars. It's in their genes. I've been fortunate - I've been able to have a Ferrari, an Aston Martin and some other great cars. These cars were all paid for, by the way. I once traded a Ferrari for an apartment building, though. I fixed the place up, kept it for about two and a half months and then sold it for a nice profit. Sometimes you have to put things into perspective." Several years ago, the Gohres built their dream home, the opulent 10,000-square- foot Villa de Reve located near Jones and Palmyra in western Las Vegas. Boasting seven elaborately hand-carved fireplaces, Plus ornate and extensive custom woodwork, a 1,525-square-foot master bedroom suite, gymnasium, gourmet kitchen, eight bathrooms and other amenities too numerous to mention, the home obviously lends itself well to entertaining.

"Christmas is our thing," Gohres says. "We always have a big Christmas party every year for our family, friends and associates. It's one of the ways we like to say "thank-you". Millie especially loves this time of year and goes all out as far as decorating is concerned. We have a six car garage and it's filled with all our Christmas decorations, mechanical animals and toys and such, she does a beautiful job and its fun for us." In 1991, Merrill Lynch and Inc. magazine put Gohres in the running for Entrepreneur of the Year. Although he didn't win the highly coveted title, he says the fact that he was nominated at all was an enormous thrill. "I feel very good about this. Millie and I have worked very hard and it hasn't always been easy. You know, I'm convinced you don't get any brains until after you're 35," he says philosophically. "We've learned a lot. If you make a mistake, jump on it, clean it up and move on. If you've got a problem, talk to the people involved. Get another opinion. Sometimes getting past little defeats will bring some big wins. I'll tell you something else: It's not a degree that's important; it's what you do with your knowledge that counts. The best degree I can think of is practical experience. The day you think you know it all, you're in big trouble."

Recognition of William Gohres
<![if !vml]>

<![endif]>
Click here to return to the William Gohres menu